Events
Hikosan Jingu Shrine Gojinkousai
Gojinkousai, the traditional festival thata takes place at Hikosan Jingu Shrine, is held to pray for the productiveness of grains on the second Saturday and Sunday in April every year.
On the first day of the ritual, people run down about 900 stone steps on the steep approach while carrying a mikoshi (a sacred palanquin) from Hoheiden located in the middle of Hikosan at an altitude of 700m to Kaneno-trii, a bronze torii gate near the Outer Shrine (the otabisho, where the sacred palanquin is lodged during the festival). People who carried the mikoshi stay at the Outer Shrine for one night. On the second day, they climb up the approach from the Outer Shrine to the Hoheiden.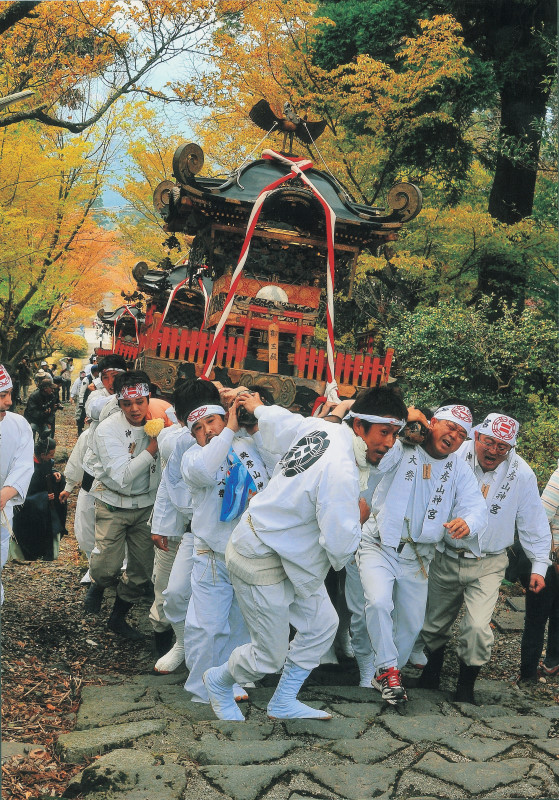 The beginning of Climbing Season on Hikosan (Mt Hiko)
The first day of climbing season on Mt Hiko is at the end of May every year. A prayer ceremony for the safety of climbers is held at the Upper Shrine located on the peak of the Middle Crest of Mt Hiko, and the climbing season on Mt Hiko will start.
> Course for Climbing on the Nakadake of Mt Hiko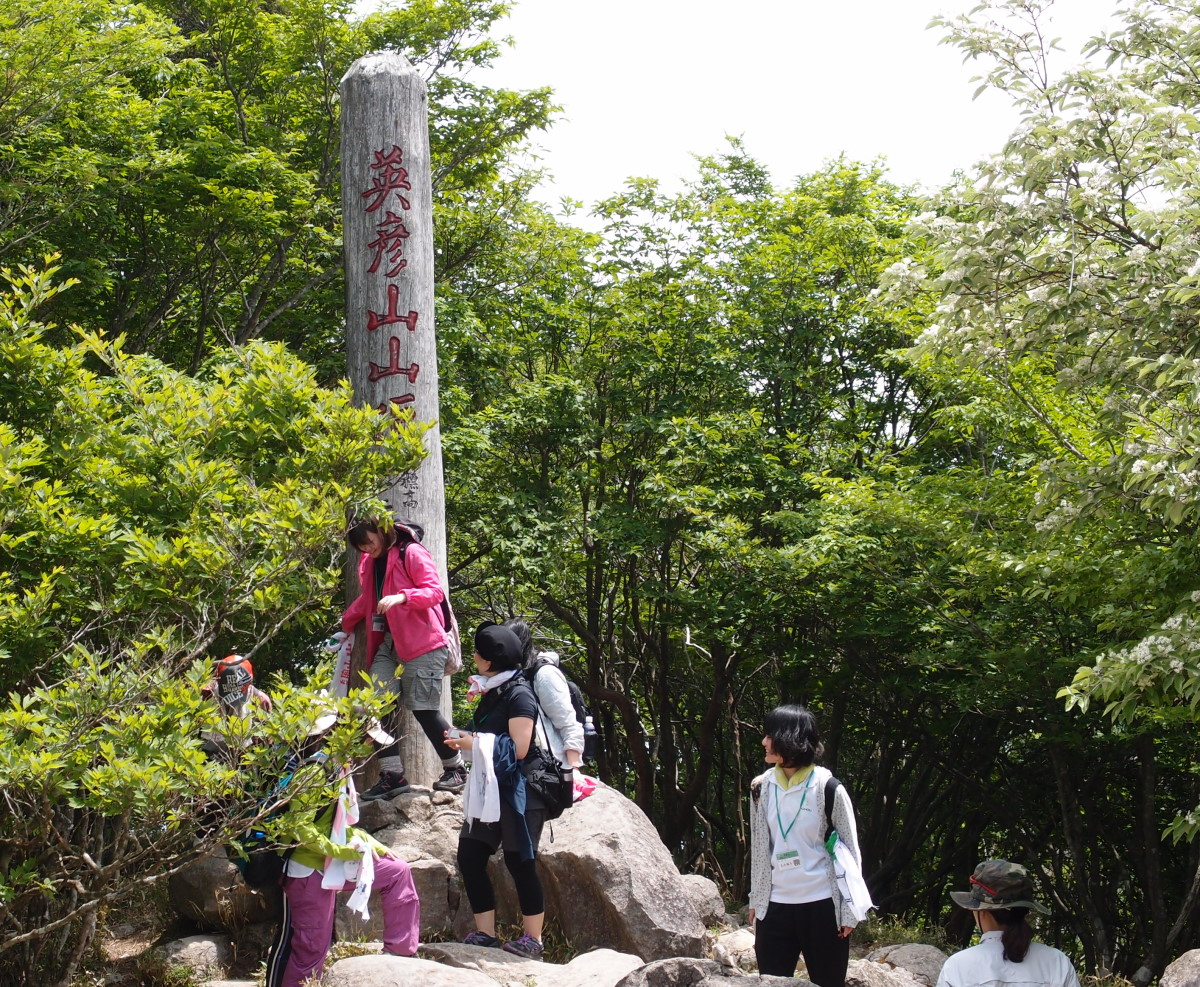 The Men's Festival at Mt. Hiko
At the beginning of November every year, this festival takes place at Fukakurakyo Canyon's valley where autumn leaves are beautiful. The valley called Ubagafutokoro where Jibokannon is worshipped as a female god and the Male Rock on the opposite side of the valley is worshipped as a male god. The festival used to be called Ubagafutokoro Festival. Nowadays, products of Soedamachi are sold and local events are held.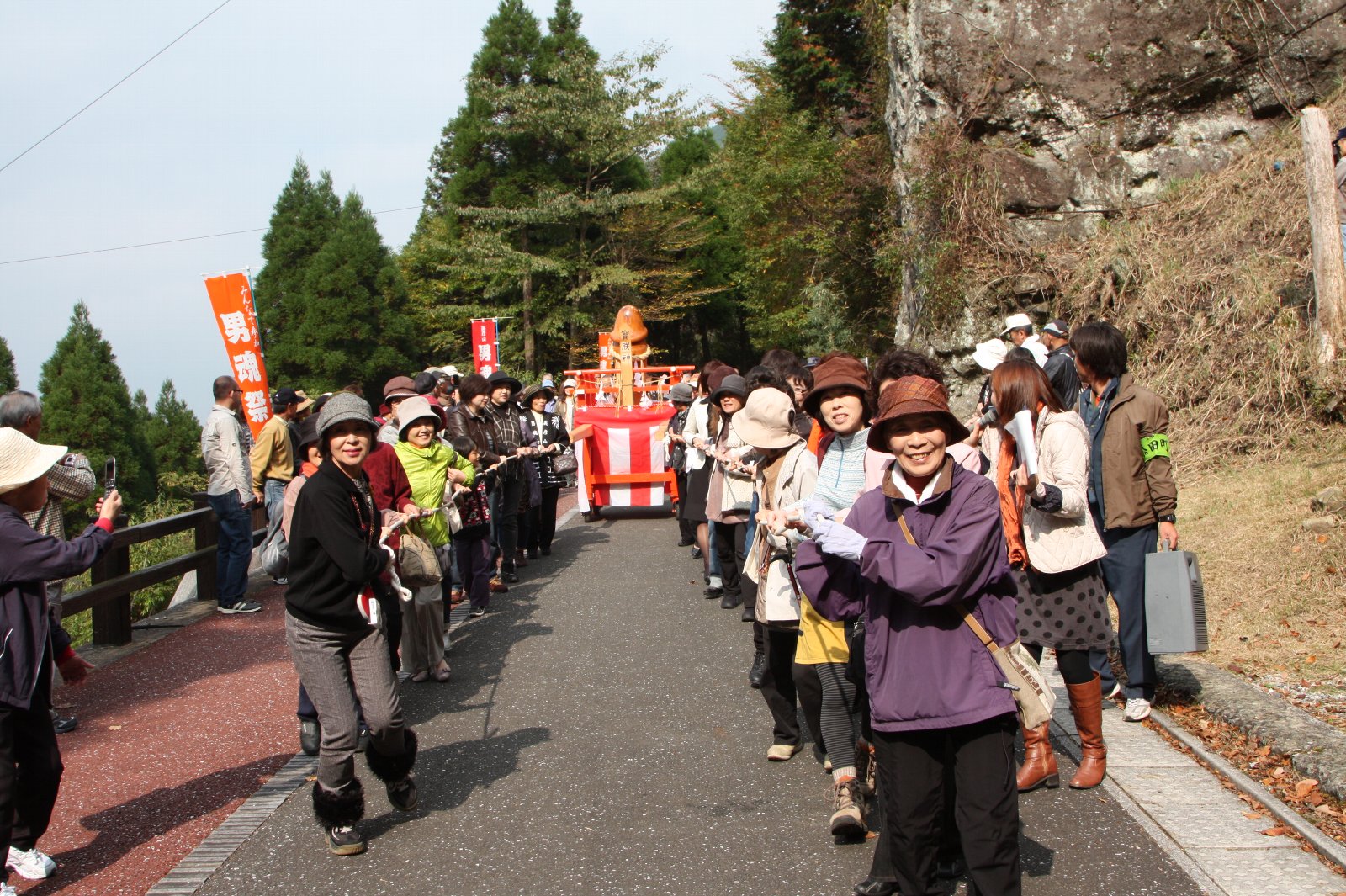 Copyright (c) 2014 town-soeda All rights reserved.